✓  Best LED's of 2020 by Ideal Magazine
✓  Automatic Motion Sensors 
✓  USB Rechargeable (1 Charge Lasts +8 Weeks)
✓  Perfect for Kitchens, Units, Closets
✓  Seamless Design & Fit
✓  30 Second, Hassle-Free Installation
✓  A Wireless Smart Lighting Solution
UNIQUE HOME DECOR & SMART LIGHTING SOLUTION
A Beautiful addition, adding the finishing touches to your home. Get the Luxury Look, minus the Price tag. Truly Wireless, Portable Lighting. A great, smart solution for cabinets, kitchen units, dark corners and more. 
SUPERB MOTION SENSOR  
Who wants to do the macarena just to turn on a light... Illumisence Strips® are of handcrafted premium quality. Automatically sensing your presence with a 120-degree sensing range and a 2-meter sensing distance. Plus it stays off during the daytime to preserve energy!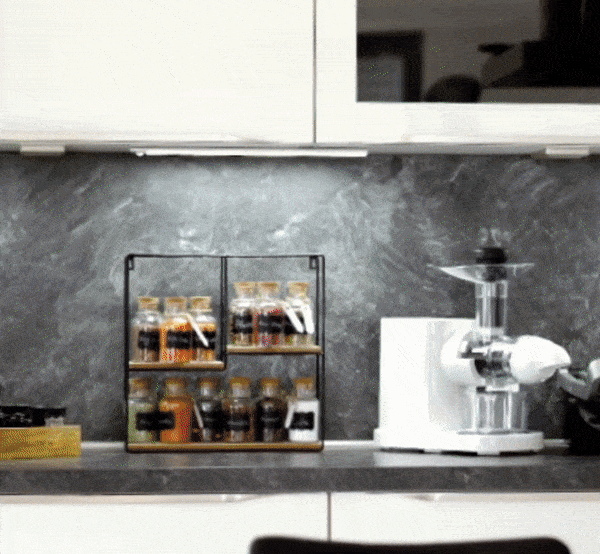 WHATEVER FITS YOUR MOOD
Whether you seek a Warm Glow in the night or a Chic, Modern White feel, we've got you covered. Renovation & mood creation, level up your living space.

MULTI-PURPOSE
It's a perfect choice to be used in the Attic, Art Display, Basement, Car, your Child's Room, Kitchen, Closet, Stairwell, Hallway, Drawers, the list goes on thanks to its refined, seamless fit. Plus, it makes the perfect gift!
"The lights look fantastic! Along with their thin look and feel, they literally look good anywhere. " - D. Barrow
SEAMLESS & SUBTLE DESIGN 
Our illumisence Strips were designed with 14mm thickness means you can add it to your stairs, closet, kitchen and more and have it seamlessly implement it into its surroundings due to its sleek design.
EASY 30 SECOND INSTALL
Our smart mounting design allows hassle-free Installation, packed with 2 small magnetic pieces, which you just Peel to reveal the adhesive and Stick on to any surface, then simply attach the light magnetically! 🧲
No Hardwiring, Hassle or electricians.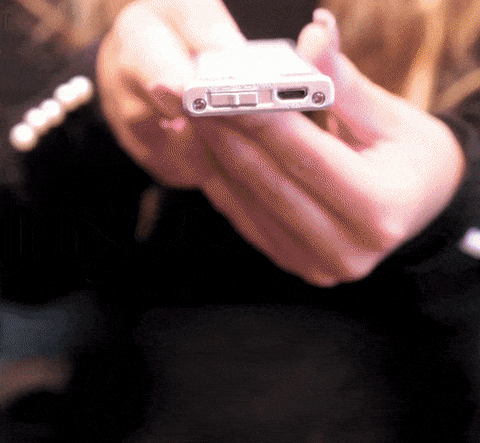 ECO-FRIENDLY & EFFICIENT
Made for efficiency, with energy-saving LED's. Save on your energy bill and cancel that electrician job...install in minutes for a lifetime of compliments.
USB RECHARGING
Another benefit of illumisence Strips® is that they are super easy to recharge, each strip comes with its own USB wire, which you can plug into any device or adapter, no need 1000's of batteries.
DURABILITY, PORTABILITY & INNOVATION
Premium aluminium build, built to last. illumisence Strips® are assembled for more than just your convenience...add this original, creative & minimal smart lighting solution to your home 💡
High-Quality Aviation Aluminum 
USB Rechargeable 
120° Detecting Angle
14mm Thickness
45mm Width
8mm Depth
Life Span: 80,000+ Hours

Temperature
Cool White - 6000k
Warm - 3500k

38LEDs - 23cm / 1.4w Power / 90LM
70LEDs - 40cm / 3.0w Power / 170LM
103LEDs - 60cm / 3.2w Power / 220 LM

Battery capacity: 900mah /1500mah/2000 mah
Typically lasts 4+ weeks on motion sensing mode before recharging, however with heavy usage and if using always-on mode it can drain in a matter of hours as its purpose was to be on for short bursts of time.
3 Modes
Auto - Motion sensor activation for when the lights are used in dark areas and places with low visibility.  
Always On - The lights stay on continuously regardless. of its environment. It can be used at any time.
Charge Time: 2 - 4 Hours (Sizes Vary)
We are proud to offer free worldwide shipping on all orders. 
Processing & Shipping Times

Our warehouse processes and ships out all orders Mondays-Fridays (excluding major holidays). After placing your order, your package should be shipped out after processing within 2-3 business days after your order is placed, and you will receive an email with the tracking number soon after!

COVID-19

We want you to know that we are following all of the health and safety protocols to ensure the safety of all our community. This is our top priority.

When ordering from us please rest assured that you will receive your items even during this difficult time. Please be aware that you may experience some delays with shipping times that are out of our control, but again rest assured that you will receive your items. 
Average Shipping Times
| | |
| --- | --- |
| COUNTRY | TRANSIT TIME |
| United States | 4-10 Business Days |
| United Kingdom | 4-10 Business Days |
| Australia | 4-12 Business Days |
| Canada | 4-10 Business Days |
| France | 4-10 Business Days |
| Spain | 4-10 Business Days |
| International | 5-14 Business Days |
All orders will be dispatched from our warehouse within 3 business days. In peak periods please allow for up to 6 business days for dispatch.
A business day is considered every official work day of the week; another common term is work(ing) day. These are the days between and including Monday through Friday, and do not include public holidays and weekends.
Example:

Business days are commonly used by couriers when determining the arrival date of a package. If a courier ships a parcel on a Thursday that will be delivered in "two business days", it will arrive on the following Monday if neither Friday nor Monday are holidays.
Address Changes or Errors

Our warehouse staffs are super quick, so if you notice an error please email us ASAP with your name and order # (number) so we can try to catch your package before it departs. There's no guarantee we can change it, especially once it leaves our warehouse, but we'll do everything we can!

Any Questions?

Feel free to contact us via email or our social channels! We typically reply within 24 hours or less 💡

Social Channels: @ihomestore.co

E-Mail: info@ihomestore.co

Thank You! 💛
- The Ideal Home Team